Why Should I Take Knowell?
Hello! Are you one out of 80% of women who experience symptoms of hormone imbalances?
Countless women feel at odds with their body and stuck with the symptoms they experience. Fatigue, acne, mood swings, tummy troubles, irregular cycles, brain fog, and painful periods are normalized as part of the female experience but they are anything but normal. Additionally, issues like infertility, PCOS, endometriosis, and struggling postpartum poses real consequences to overall health. Resources and REAL SOLUTIONS are woefully scarce and frustratingly complicated. It's unfair! We get it, we've been there, and we are here to help! Knowell gives your body what it needs to do what it does best.
Knowell blends leading-edge science with ancient intelligence to nourish hormone balance every day. You are multifaceted and your wellness routine should be too. Knowell's combines East-Meets-West at its best for comprehensive support in one fabulous formula. Nutrient deficiencies are a leading cause of hormonal imbalances as well as chronic stress, leaky gut, inflammation, unregulated blood glucose, and impaired neurotransmission. We've included high quality nutrients that are the most difficult to get from diet alone and the most important to hormone production and balance. Also, a synergist blend of adaptogens, probiotics, superfoods, and healing plants offer support with absolutely no synthetic hormones. The result? You feeling like you- body, mind, and spirit.
Vegetarian
Non-Soy
Non-GMO
Gluten Free
Made in USA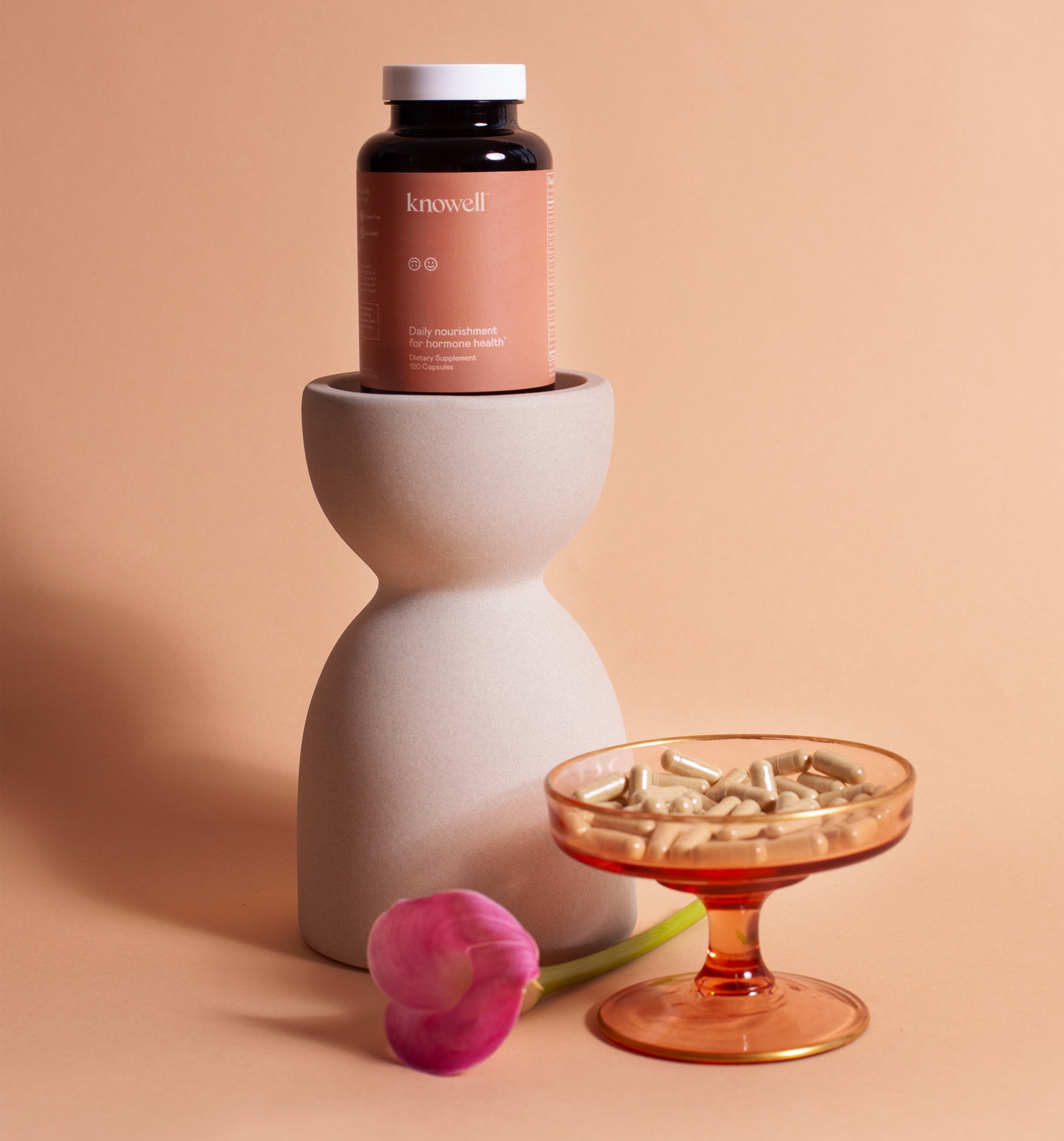 Why should you care about your hormones? 
Think of hormones as the original influencers. Their job is to communicate with your body's tissues and organs to make biological magic happen.
Your hormones change hourly, daily, monthly and over the years. Of course, they regulate your reproductive function but they also touch every other body system. Hormones fire you up to create and wind you down when it's time to sleep. They stoke your desires, sway your mood, regulate your appetite, and impact your immunity. When they're not operating at their fullest potential, neither are you.
There are a lot of things we do in the name of wellness. But true self-care isn't just about face masks and meditation. It means making your hormones a priority—and that starts with feeding them the nutrients they need, every single day.
Balance Changes
Everything
Hormones work hard for you at every age—and their reach extends far beyond reproduction. Simply put, you look and feel your best when they're dancing together in a balanced way.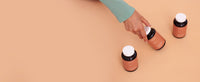 Your all-in-one supplement for reproductive health
No more overfilling your cabinets (and draining your bank account) with endless jars of vitamins, herbs, and smoothie add-ins: Knowell makes it simple to get your daily nourishment for optimal hormones.
We've chosen the best of science-meets-traditional therapies to create a single nutritional supplement filled with 28 ingredients, all working together to support hormone health.
"This Company is Changing the Conversation Around Women's Health." - BYRDIE
Testimonials
Not all multi-vitamins are created equal - I can tell you that this supplement passes all of my supplement scrutinies!!  
Dr. Erin Kinney
It's got the right ingredients to support estrogen balance, metabolism, healthy gut, and stress reduction!
Callie Exas RDN
I'm feeling less tired and not experiencing my usual mid-morning slump. I'm also finding that my anxiety is reduced.
Erin M.